Testimonials
We deeply appreciate all the testimonials and feedback we have received over the years . These are just a few of the many.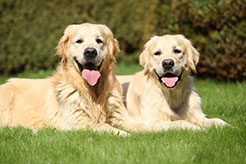 "Ms Gill is the best dog walker we've ever had. The Golden's can't wait until she comes and they can smother her with kisses. They love going with her and come back really tired so I know they've been really exercised. She is always prompt and trustworthy." Sandy D.
Hermione, Strummer, and Lola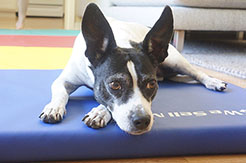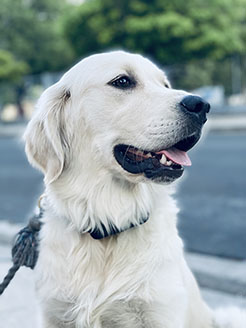 "We are so grateful that Claudia came into our lives more than 8 years ago. She is known to our pets as "Auntie Claudia," and she's now caring for our second generation of animals. We trust Claudia with our fur baby's lives, and so grateful for her excellent care of our home when we are out of town. She had been there for us for many emergencies as well. We love Claudia's doggy day camp service and our Golden Retriever Lola loves riding in the car with Claudia and the pack. Claudia is organized, on time, and always so helpful." Missy S.
Archie and Sweet Tooth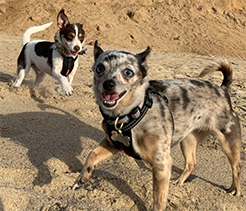 "Claudia has been a part of our family now around seven years. She has seen us through good times and heartbreak. Everyone fortunate enough to have a dog in their life knows the incredible joy that comes from seeing your friend come home wagging and exhausted from a fun day. Claudia is also very in tune with each dog; she respects their place in the pack and has a special relationship with each and every one. She is impeccable about remembering special food requirements, medication times, and monitoring the number ones and twos. From puppies to aging dogs, special needs and biting Chihuahuas, Claudia takes it on with a smile and a sense of humor. She is a part of our pack!"
Robin and Kelly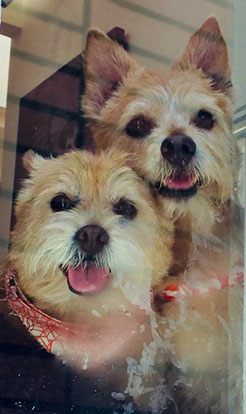 Tucker and Ginger
"Claudia's Cloud 9 is the only place we would entrust our precious dogs. She is thoughtful, kind and especially great with older dogs and their special needs. Claudia goes above and beyond in the service and support she provides. Much more than an animal caregiver she has become an extension of our family."
- Russel A.
Spike (RIP) and Winston



"I've trusted Claudia's Cloud 9 for two generations of my furry children.
Claudia is not just a dog walker and sitter. She becomes a member of your family, and you can trust that your pets become her family. Thank you Claudia for all the love and care you've given us through the years.
"
- Virginia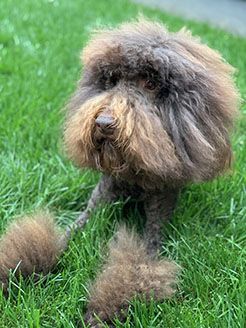 Woody
"My name is Rebecca and six years ago, when I was pregnant and about to give birth, we moved here from NYC with our dog, Woody. We met with Claudia and just knew she would take great care of Woody during those early days. She surpassed our expectations and we have used her again and again for weekly walks, day camp, and long term care. Our dog gets more excited to see her than us! And he always comes home totally exhausted. One thing to note that we love is that Claudia doesn't stay to talk and socialize. She is in and out so you never feel stuck talking to someone if you are in the middle of something. She is super respectful and trustworthy and she has taken great care in making sure our dog eats his own food and that he is healthy and happy. We recommend her!" - Rebecca B.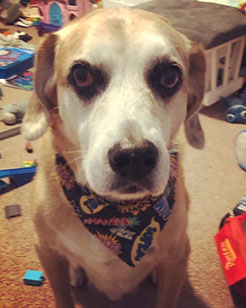 Desmond
"Claudia has been providing us with pet care services for over 8 years. Desmond, our Lab/Beagle mix is our first baby and moving to a new city all those years ago, we were so worried about leaving him in someone else's care. Claudia's trustworthiness, dedication, professionalism and most importantly, love for our dog goes beyond what we could have ever imagined. Desmond is happy and comforted when he is with her and that gives us peace of mind when we're away from him. We consider Claudia a part of our family and trust her wholeheartedly with our dog. She has a deep compassion for animals, she understands their needs and I very much recommend her for your pet."
- Maria P.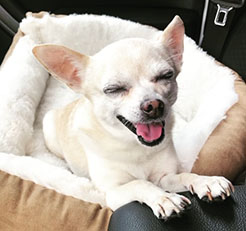 Izzy
"I have been using Claudia's Cloud 9 services for almost ten years! I know my chihuahua Izzy is in excellent care with Claudia and Izzy looks forward to her daily walks. I have a chaotic work schedule and she has always been flexible, reliable, and accommodating to our needs. I'm beyond grateful, I highly recommend her services!!"
~Adrienne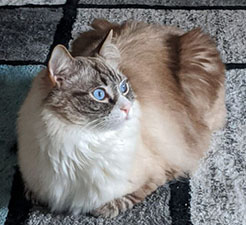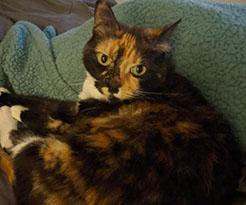 "Claudia is the purrfect pet sitter! She's been caring for my pets for around a decade now. She is extremely reliable and takes wonderful care of my cats. I had an old cat who required pills and subcutaneous fluids and it was no problem for Claudia. She also is very communicative. She always sends a text and a pic when she's there with my kitties. I know that when I have travel I do not have to worry at all about my pets. They are in the best hands. I highly recommend."
Angela M.


Honey - "I am a dedicated client of Claudia Gil's Cloud 9 pet service. For the last 5 years Claudia has cared for my English Pointer, Honey. Honey is a very sweet female but a bit skittish. Claudia picks her up Friday for the day. Claudia loves her and cares for her just like Honey is her dog. I truly trust Claudia to keep her for the day and return her safely in the early evening. I truly recommend Claudia's Cloud 9 pet service."
John R.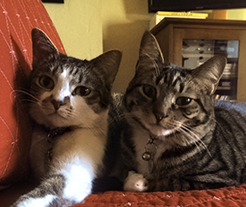 Emilie and Angus
"Claudia was recommended to us by a friend several years ago and we've been grateful ever since. Her service is excellent, she spends time with your pets and sends pictures from every visit. It's very reassuring to know your pets are being well cared for while you're away from home. We can recommend her unequivocally." - Dean and Michelle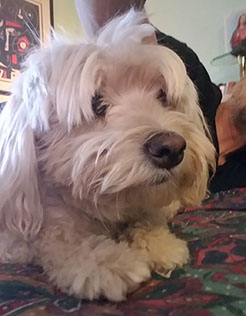 Tasha
"Claudia is extraordinary,she has a special gift with animals that is so rare, simply written, she loves animals! She takes the time to individualizes your four-legged family member's needs, to where you can rest assured, they are safe, well taken care of and happy. Her team is top notch and her place has that sense of coziness that feels like home. After a day at her daycare, I swear my dog Tasha comes home with a smile on her face and that knowledge is more value to me then I could ever convey. Needless to say, I go there religiously and promise you that you will feel the same as I do once you go to Claudia's Cloud 9"
Robyn S.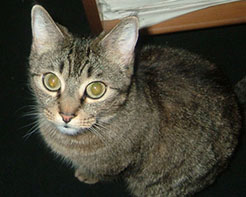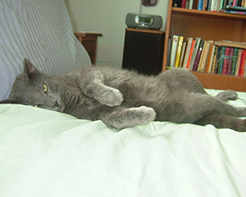 Lola and Emilio
"Claudia is caring, knowledgeable, and reliable. Our cats actually look forward to us going away just so that they can see Claudia again."
Kevin Jackson and Kristine Dickson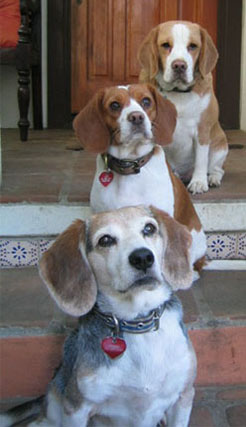 "Dear Claudia-
Thank you so very much for the love and compassion you have for our animals! Our dogs mean the world to us and finding you has been wonderful. We trust you and are confident that our animals are safe and happy while in your care. We've interviewed other people and have tried other companies before, but you are best! We couldn't ask for anyone better to care for our precious Beagles, tortoise and fishies."
Thank you! - Vivian and Emily


"Claudia is a doggies dream date...their very own Mary Poppins. She's warm, fun, cuddly, loves to go for walks and make delicious meals, keep the home fires burning bright while you're away and could play all day."
Tisha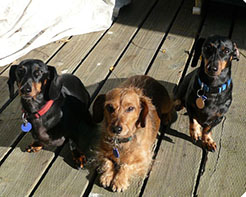 Max, Mortie, and Sadie
"Claudia is great! She is totally dependable - on time, does what she says she is going to do, clear and timely communications about schedule changes, etc. Secondly, she is very flexible and willing to provide extra services at a moment's notice. But most importantly, she is kind and loving with our family of critters. She's a good person and she brings that care and compassion to her card of Max, Mortie and Sadie!"
- Patrick Owens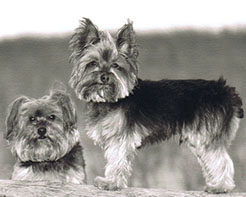 Max and Mickey - "Claudia's Cloud 9 Pet Sitting Service is invaluable.Claudia is truly caring and always goes the extra mile.I highly recommend her service!"
- Jim Swan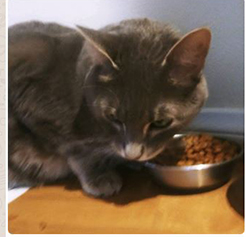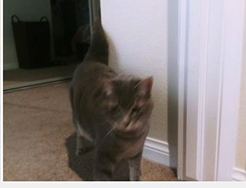 Bobby and Baby
"Claudia is one of the warmest people I've ever met, and I trust her completely! She watches our cats, Bobby and Baby, whenever we leave town... for a few days here and there, or during extended trips. We have total peace of mind leaving our cats in her care! I highly recommend her service."
- Kelly, Studio City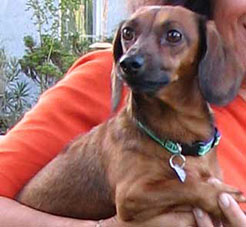 Penney -When I travel I have peace of mind knowing My dog Penney's in wonderful care. Claudia is reliable and very conscientious. We love her services and my pet loves her family and Claudia.- Igor C.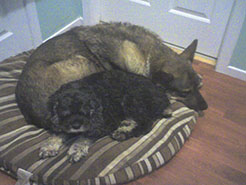 Jackpot and Toby-
"Claudia's Cloud 9 pet sitting service has provided peace of mind for me and my dog family. I work long hours in the recording studios and Claudia makes sure the dogs are well fed and played with. When I leave town I can depend on her professional pet service. I highly recommend you use her services."
- Will Rave






"For those of you in need of some really good care for your animals that is more personal, this lady is outstanding. She's done short visits with Betsy (my dog - who adores her) when I've been doing long sessions at the bigger studios (no dogs allowed or Betsy would be with me). Even if you have no pets, you may know someone who needs this service. Please keep her in mind and pass it along. It is so good to know that if you can't leave your pet with friends or neighbors, there is another alternative. Claudia is very conscientious and...terrific!"
- Mona M

Claudia is the only person I 100% trust with my kitties. I know they are always in good hands and she is capable of dealing with any situation that might come up, and that gives me total peace of mind when traveling."
- Bobby
---